⚡Limited Time Only!⚡
The Body Language Strategy Academy is excited to let you know that we are holding a PRICE OFF on our Personal Assessment and Nonverbal Communication Leadership Training. Hurry, see details below! 😉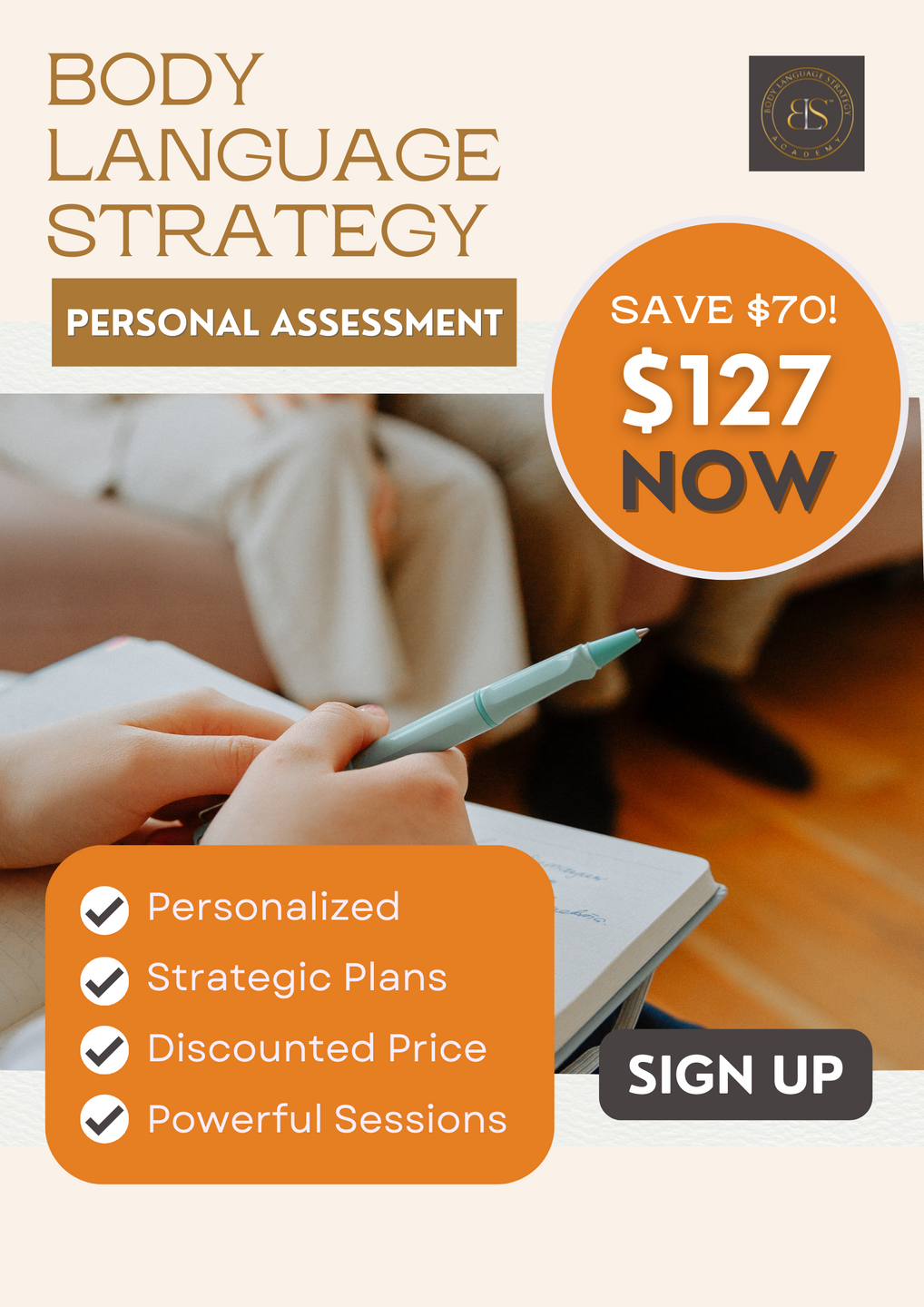 Body Language Strategy Personal Assessment
Learn how you are showing up with your body language, business presence, and leadership goals. Don't miss this opportunity for your BLS Personal Assessment today!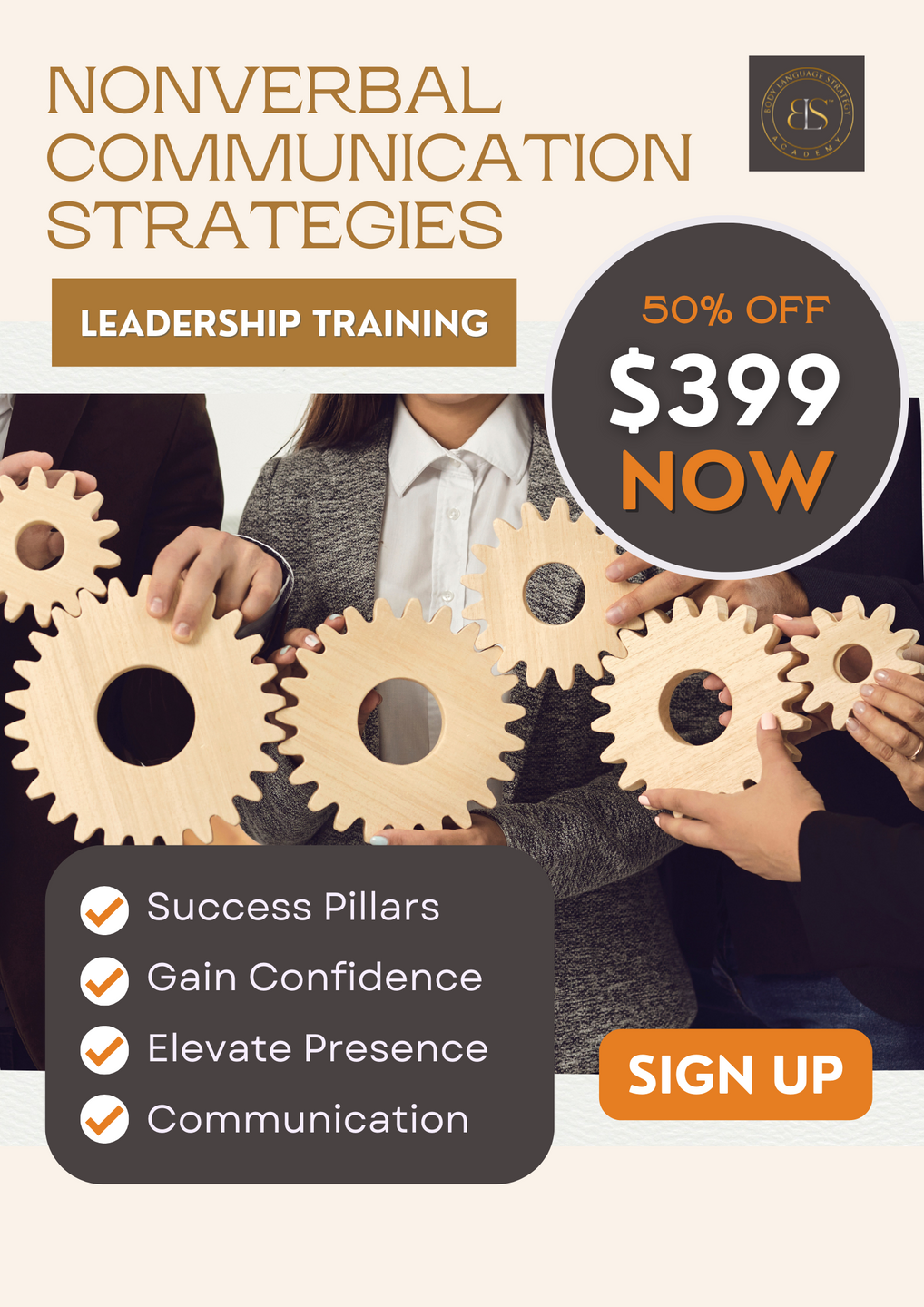 Nonverbal Communication Strategies For Leaders
Learn how to elevate your presence and impact as a leader with the body language concepts and daily practices in the Body Language Success Pillars.
What are you waiting for?
Gain the gift of confidence for the coming year!

Special price will only last till the end of December.
Subscribe to our Newsletter