Live Your Success in 2023!!
Workshop #5 on the BLS Academy Workshop Series
Join Kerstin O'Shields on an awesome workshop
happening on
March 14, 2023 at 6 PM to 8 PM.
It's time to activate your processes in the Executive Management Wheel
to elevate your business in 2023!
You will learn how to create momentum for your business and life with a strategic plan to:
Learn to assess to gain insights into the accomplishments and opportunities effectively for your business to guide your energy towards the customers that want to work with you.
Increase feedback to create a better life and work balance with practical assessments to direct your efforts toward achieving your goals.
Leverage your leadership to communicate the value of your business to increase your bottom line!
Kerstin's classes and training have been one of the most impactful training I have ever done in real estate.
Jenn Flynn
Quorum-Laurelhurst Inc
Kerstin is very helpful in teaching you how to be more successful in your business!
Judy Smith
American Solutions for Business
We all desire success.
By taking this workshop, you'll learn about managing your business more effectively and creating practical workflows to help you increase productivity while achieving balance. No matter what your level of expertise is, you can bet you'll find success.
Date: March 14, 2023

Time: Starts at 6 PM to 8 PM

Location: Voodoo Event Center, 103 Gattuso Rd, Canyon Lake, TX 78132
Water and refreshments will be provided. All sales are final.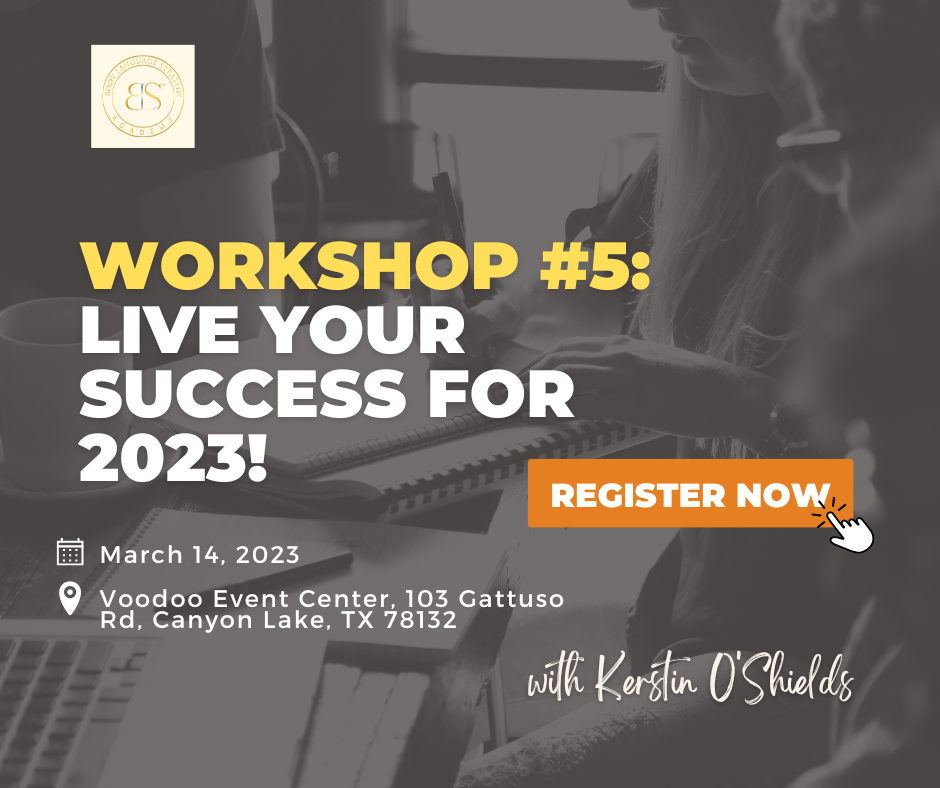 Sign Up Today and Learn How to Live Your Success in 2023!!
Click the button to join the workshop now and learn the way to find success.

The opportunity is right here, right now...
You just need to take it.
Subscribe to our Newsletter